Corner Rounding End Mill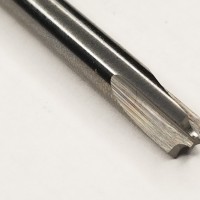 Our carbide corner rounding end mills provide a uniform finish on material edges. They produce a convex form on part corners in materials ranging from aluminum to high temperature alloys. Because they have a full form relief, resharpenings incur minimal change in geometry and provide a stronger cutting edge for extended tool life.
There are no products to list in this category.